ABOUT LYNNE: IN HER OWN WORDS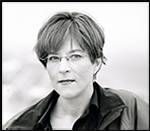 I was born in Dallas and spent my childhood in Texas hanging out at the swimming pool in the summer and watching football in the winter. My parents were Dallas Cowboys fans, and they began taking me to games at the Cotton Bowl when I was three. When I was nineteen, I tried out for the Dallas Cowboys Cheerleader squad and made it. I spent one year in the vinyl boots, saw lots of great football from the best seat in the house, and performed at the Super Bowl.
Post-cheerleader, I earned undergraduate and graduate degrees, both in business, from Southern Methodist University, and took my first job working as a financial analyst for American Airlines. After several years of analyzing, budgeting, forecasting, and navigating around headquarters, I thought I might like to see a real airplane and moved out of my cubicle and into the field. My first airport assignment was at Memphis, Tennessee, a small operation that nonetheless taught me a great deal. The general manager's job in Memphis gave me my first experience running an operation, my introduction to labor unions, and my first time meeting anyone who had dated Elvis Presley. I spent a year in Memphis learning about airplanes and passengers and cargo, then bounced back to headquarters for a couple of years. My last assignment was as the general manager for the operation at Logan Airport.
I began my writing career in Seattle where I had moved to join a small engineering consulting firm. It could have been the new environment; it could have been the new job; it could have been the different life with a different rhythm. Whatever it was, something moved me to sign up for writing classes at the University of Washington's Extension Program. I was a complete beginner at writing fiction. I found it to be challenging, frustrating, exhilarating, humbling-and completely irresistible. I loved everything about writing and was at least smart enough to recognize that I was onto something and should make space for it in my life. How big that space could be and what form the writing would take were open questions until my employer decamped for California. Having moved five times in eight years, I decided to stay in Seattle.
A nice severance package materialized, and the opportunity to take a year off with pay to do something I really enjoyed felt like a gift from the self-actualization gods. It was too good to pass up, and I didn't. With sweaty palms and persistent tightness in my chest, I decided to attempt a novel. Being a responsible businessperson with a career in progress, I limited that commitment to a year. By the end of the first month, I knew I would never go back.
I stretched my severance much farther than it was ever meant to go. I attended writing conferences, listened to authors, and learned about the publishing business. I pitched my novel to agents and editors. I spent all of my savings, rationalizing the financial high-wire act as an investment in my new career. When I ran out of cash, I worked on freelance consulting jobs and lived on a credit card.
In August 1999, three and a half years after I had written the first words, I sold HARD LANDING to New American Library, a division of Penguin Putnam, Little, Brown & Co. in the U.K., and Arnoldo Mondadori Editore SpA in Italy. The second book in the series, TARMAC, was published in February 2002, followed by the third, FIRST CLASS KILLING, in early 2004. I'm looking forward to the publication of THE PANDORA KEY by Pocket Books in March 2006.
Today, I'm back in Boston where I moved to be closer to my family, and grateful every day to whatever it was that gave me the notion to take writing classes, and most especially to the engineering firm in Seattle that decided to move to California and left me behind with a severance package.
CHAPTER FORTY-FOUR | Hard Landing |


---