Book: The Oath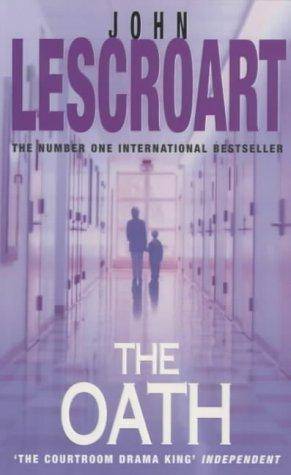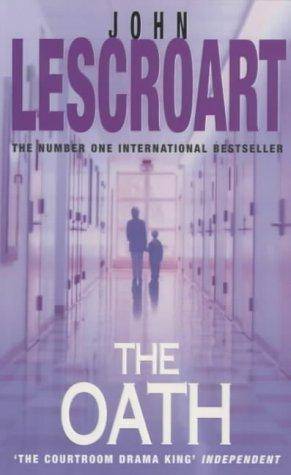 The Oath
The seventh book in the Dismas Hardy series, 2002
This one's to Pete Dietrich,
Bob Zaro,
and, as always, to Lisa-
Doctor, Lawyer, Indian Chief
At the beginning of this effort, my knowledge of medicine and the medical establishment was limited, to say the least. I'd especially like to thank Marcy St. John, senior counsel with Blue Shield of California, and Pat Fry, chief operating officer of Sutter Health, for the insights and information that helped somewhat bridge this gap in my education and knowledge. Also, thanks to two nurses for their help: my sister Pat Barile, and Cheri Van Hoover.
In the legal realm, as always I depend most heavily on the expertise of my great friend and collaborator Alfred F. Giannini of the San Francisco District Attorney's office. Inspector Joe Toomey of the San Francisco Police Department has also been most generous with his time and expertise.
My day-to-day life is enhanced considerably by the competency and wonderful personality of my phenomenal assistant, Anita Boone. She is a treasure to work with and a joy to know.
No less heartfelt thanks-for a variety of other reasons-go to Tom Hedtke; Poppy Gilman; Carolyn Giannini; Jesse Tepper, president and founder of the San Francisco Little League; Peter J. Diedrich; and Dee Scocos. Richard Herman is a terrific author himself-go read him-and he supplied an important epiphany.
The names of three characters in this novel were supplied by the winners in charitable auctions; I would like to acknowledge the generous contributions of Margie Krystofiak to Serra High School of San Mateo, California; Frank Husic to Imagine; and Catherine Treinen to Cal-State Fullerton.
I am deeply indebted to all the people at Dutton for their tremendous support and commitment; in particular, I would like to single out Glenn Timony, Lisa Johnson, Kathleen Matthews-Schmidt, Susan Schwartz, and Kim Hadney for their yeoman efforts. Carole Baron has been and continues to be a terrific publisher, cheerleader, and friend; our regular discussions on book and other matters are a source of great pleasure, and have helped to sharply focus and improve the narrative of this novel. Mitch Hoffman is a great guy and superb editor; the book's final shape owes much to his suggestions and good taste.
Barney Karpfinger remains the best agent an author could ever have, and a true friend as well. His artistic encouragement, level head, business acumen, and sense of humor are each as important as they are rare. Barney, you're a true mensch, and I can't thank you enough for everything.
Closer to home, perennial best man Don Matheson just keeps those good times coming; and Frank Seidl remains the king of wine and laughter. Finally, my two children, Justine and Jack, continue to enrich my life on a daily basis. My borrowings of their concerns and life events continue to inform and hopefully enrich these novels and my life, both of which would be empty without them.
I will follow that method of treatment which…
I consider for the benefit of my patients, and
abstain from whatever is deleterious and mischievous.
I will give no deadly medicine to anyone if asked,
nor suggest any such counsel…
The Hippocratic Oath
For the love of money is the root
of all evils.
1 Timothy 6:10
---